Ihr habt abgestimmt für eine Liste meiner heiss ersehnten Neuerscheinungen, here we go 🙂
da wir ja schon März haben, fangen wir mit diesem Monat an. Ich lese sowohl auf Deutsch als auch sehr gerne auf Englisch, weshalb ihr hier beides bekommt ❤ aus Bequemlichkeitsgründen verlinke ich euch die Bücher jeweils zu Amazon – weil es da einfach praktisch alles gibt. Ich kaufe aber meistens bei meinen lokalen Buchhandlungen ❤
März / March
Das Lied der Nacht von C.E. Bernard
»Ich erzähle euch eine Geschichte. Sie beginnt in einem finsteren Tal mit hohen, schneebedeckten Bäumen. Sie beginnt mit einem einsamen Wanderer in den fahlen Stunden des Zwielichts, in der bläulich glänzenden Dämmerung. Sie beginnt mit einer Frage. Fürchtet ihr euch?«
Die deutsche Fantasy-Autorin C.E. Bernard hat ein episches, bewegendes und beeindruckendes Meisterwerk geschaffen, das High-Fantasy-Leser feiern werden. »Das Lied der Nacht« ist die Geschichte des in sich gekehrten Wanderers Weyd und der mutigen Bardin Caer, die gemeinsam vor einer fast nicht zu bewältigenden Aufgabe stehen: Feuer in einer Welt entzünden, in der Schatten, Albträume und Furcht regieren. Und die einzige Hoffnung, die sie in diesem Kampf haben, ist ein Lied …
https://www.amazon.de/Das-Lied-Nacht-Roman-Wayfarer-Saga/dp/3764532637
Durch die kälteste Nacht von Brittainy C. Cherry
Ich habe so lang in der Dunkelheit gelebt, dass ich dein Licht fast vergessen hätte Als ich Kennedy Lost das erste Mal nach all den Jahren wieder begegnete, hätte ich sie fortschicken sollen. Ich hätte ihr sagen müssen, dass sie nie wieder zurückkommen soll und dass ich sie nicht wiedersehen will, weil ich sie nicht brauche. Aber dann erkannte ich, dass sie kurz vor dem Ertrinken war. Ich sah, dass sie von Erinnerungen und Schuldgefühlen auf den Grund gezogen wurde. Die Traurigkeit in mir erkannte dieselbe Traurigkeit in ihr, und ich wusste plötzlich, dass nichts auf der Welt mehr zählte, als Kennedy das Gefühl zu geben, dass selbst dieser Teil von ihr es wert ist, geliebt zu werden – auch wenn mein eigenes Herz daran zerbrechen würde …
https://www.amazon.de/Durch-k%C3%A4lteste-Nacht-Compass-Band/dp/3736314620/ref=sr_1_1?__mk_de_DE=%C3%85M%C3%85%C5%BD%C3%95%C3%91&crid=2S3P1Q82KWQST&dchild=1&keywords=durch+die+k%C3%A4lteste+nacht&qid=1616762970&sprefix=durch+die+%2Caps%2C179&sr=8-1
Back to us von Morgane Moncomble
"Du könntest mein Herz in tausend kleine Stücke zerbrechen. Ich würde sie immer wieder aufheben und in deine Hände legen."
Als Kinder haben sich Aaron und Fleur geschworen, einander ewig zu lieben – bis ihnen das Leben einen grausamen Strich durch die Rechnung machte und sie von einem Tag auf den anderen trennte. Nun, sechzehn Jahre später, stehen sie sich erneut gegenüber – und Fleur erkennt den Jungen, der ihr an seinem achten Geburtstag ihren ersten Kuss gab, nicht wieder. Aaron ist kühl und abweisend, in seinem Leben zählt nichts anderes als sein Job. Für Fleur, die jegliches Vertrauen in sich selbst und ihre Fähigkeiten als Autorin verloren hat, fühlt es sich an, als hätten sie die Rollen getauscht. Und doch stürmen die Gefühle von damals augenblicklich wieder auf sie ein. Nur dass Aaron sich an keines der Versprechen, die sie sich einst gegeben haben, zu erinnern scheint …
https://www.amazon.de/Back-You-Morgane-Moncomble-ebook/dp/B087RPP89L/ref=sr_1_7?__mk_de_DE=%C3%85M%C3%85%C5%BD%C3%95%C3%91&dchild=1&keywords=back+to+you&qid=1616761702&sr=8-7
A Dark and Hollow Star by Ashley Shuttleworth
The Cruel Prince meets City of Bones in this thrilling fantasy where four queer teens race to stop a serial killer before their crimes expose the hidden world of faeries to humans.

Choose your player.
The half-fae outcast, desperate for acceptance.
The tempestuous Fury, exiled and hellbent on revenge.
The dutiful prince, determined to earn his place.
The brooding guardian, burdened by a terrible secret.
Each holds a key to solving a series of ritualistic murders that threaten to expose faeries to the human world. But they cannot do it alone. To track down the killer, they will have to form a tenuous alliance, putting their differences – and conflicts – aside.
Failure risks the destruction of the faerie and human worlds alike. And time is running out.
Time to roll the dice.
https://www.amazon.de/Dark-Hollow-Star-Ashley-Shuttleworth/dp/1529366216/ref=sr_1_1?__mk_de_DE=%C3%85M%C3%85%C5%BD%C3%95%C3%91&dchild=1&keywords=a+dark+and+hollow+star&qid=1616762465&sr=8-1
Namesake (Fable 2) by Adrienne Young
Trader. Fighter. Survivor.
With the Marigold ship free of her father, Fable and its crew were set to start over. That freedom is short-lived when she becomes a pawn in a notorious thug's scheme. In order to get to her intended destination she must help him to secure a partnership with Holland, a powerful gem trader who is more than she seems.
As Fable descends deeper into a world of betrayal and deception, she learns that the secrets her mother took to her grave are now putting the people Fable cares about in danger. If Fable is going to save them then she must risk everything, including the boy she loves and the home she has finally found.
https://www.amazon.de/Namesake-Novel-Fable-Book-English-ebook/dp/B089FWGH22/ref=sr_1_1?__mk_de_DE=%C3%85M%C3%85%C5%BD%C3%95%C3%91&dchild=1&keywords=namesake&qid=1616762576&sr=8-1
The Story of a love song von Penelope Ward & Vi Keeland
"Ich will dein Licht sein, Luca, bis du dein eigenes wiederfindest. Das machen Menschen, wenn sie verliebt sind." Griffin und Luca waren Brieffreunde, doch nach einem schrecklichen Ereignis bricht Luca den Kontakt ab. Seither meidet sie Menschenmengen und hat sich zurückgezogen. Als sie Jahre später ein Brief von Griffin erreicht, gibt Luca sich einen Ruck, und sie knüpfen da an, wo sie als Teenager aufgehört haben: Sie schreiben sich, vertrauen sich alles an. Aber jetzt will Luca mehr, sie will Griffin endlich auch persönlich kennenlernen und überwindet ihre größte Angst. Luca macht sich auf den Weg nach Kalifornien, um ihn aufzusuchen. Was sie nicht weiß: Griffin ist der Sänger einer der bekanntesten Bands der Welt … "
https://www.amazon.de/Story-Love-Song-Vi-Keeland/dp/3736314442/ref=sr_1_1?__mk_de_DE=%C3%85M%C3%85%C5%BD%C3%95%C3%91&dchild=1&keywords=the+story+of+a+love+song&qid=1616763087&sr=8-1
Bone crier's dawn by Kathryn Purdie – Sequel!!
Ailesse and her friends change the afterlife in the gripping conclusion to the fantasy duology that began with Bone Crier's Moon from New York Times bestselling author Kathryn Purdie—perfect for fans of Stephanie Garber and Roshani Chokshi.
Love is a matter of life and death.
Bone Criers have been ferrying the dead into the afterlife for centuries, a dangerous duty only possible with the powers they gain from sacrificing their amourés, the men destined to love them and die. But Bone Criers Ailesse and Sabine—along with Ailesse's love, Bastien—are working to chart their own course and rewrite the rules of the afterlife. If they don't break the soul bond between Ailesse and her amouré, she could die—just as Bastien's father did.
Sabine struggles to maintain her authority as matrone of her famille—the role always destined for her sister—even as she fights to control the violent jackal power within her.
Bastien is faced with a new dilemma as the spirits of the Underworld threaten the souls of his friends—and his father.
Ailesse attempts to resist her mother's siren song as she's drawn into her own version of the Underworld. How will she save her friends once she's cut off from their world?
This pulse-pounding follow-up to Bone Crier's Moon is a story of love, sisterhood, and determination as three friends find the courage and power to shatter the boundary between the living and the dead.
https://www.amazon.de/Bone-Criers-Dawn-Kathryn-Purdie/dp/0062798804/ref=sr_1_1?__mk_de_DE=%C3%85M%C3%85%C5%BD%C3%95%C3%91&dchild=1&keywords=bone+criers+dawn&qid=1616769635&sr=8-1
April
Unchained von Jennifer l. Armentrout
Zwischen Kämpfen mit den höllischen Kreaturen, die Dämonenjägerin Lily Marks tot sehen wollen, und heißen Wortgefechten mit dem begehrenswerten gefallenen Engel Julian, sehnt sich Lily nach ein paar ruhigen Minuten. Doch schon wegen der Tatsache, dass Julian und sie miteinander flirten, wird Lily gefeuert. Und dann beschuldigt man sie auch noch, eine Verräterin zu sein. Während Lilys Leben immer komplizierter wird und sie sich fragt, wie sie den nächsten Tag – und die Nacht – überstehen soll, müssen sie und Julian den wahren Verräter unter den Dämonenjägern finden …
https://www.amazon.de/Unchained-Roman-Jennifer-L-Armentrout-ebook/dp/B08LDVGCW3/ref=sr_1_2?__mk_de_DE=%C3%85M%C3%85%C5%BD%C3%95%C3%91&dchild=1&keywords=unchained&qid=1616763365&sr=8-2
The crown of gilded bones by Jennifer l. Armentrout – Book 3!!
She's been the victim and the survivor…
Poppy never dreamed she would find the love she's found with Prince Casteel. She wants to revel in her happiness but first they must free his brother and find hers. It's a dangerous mission and one with far-reaching consequences neither dreamed of. Because Poppy is the Chosen, the Blessed. The true ruler of Atlantia. She carries the blood of the King of Gods within her. By right the crown and the kingdom are hers.
The enemy and the warrior…
Poppy has only ever wanted to control her own life, not the lives of others, but now she must choose to either forsake her birthright or seize the gilded crown and become the Queen of Flesh and Fire. But as the kingdoms' dark sins and blood-drenched secrets finally unravel, a long-forgotten power rises to pose a genuine threat. And they will stop at nothing to ensure that the crown never sits upon Poppy's head.
A lover and heartmate…
But the greatest threat to them and to Atlantia is what awaits in the far west, where the Queen of Blood and Ash has her own plans, ones she has waited hundreds of years to carry out. Poppy and Casteel must consider the impossible—travel to the Lands of the Gods and wake the King himself. And as shocking secrets and the harshest betrayals come to light, and enemies emerge to threaten everything Poppy and Casteel have fought for, they will discover just how far they are willing to go for their people—and each other.
And now she will become Queen…
https://www.amazon.de/Crown-Gilded-Bones-Blood-English-ebook/dp/B08NS24X2T/ref=sr_1_1?__mk_de_DE=%C3%85M%C3%85%C5%BD%C3%95%C3%91&dchild=1&keywords=the+crown+of+gilded+bones&qid=1616770066&sr=8-1
Deeply von Ava Reed – Band 3 der in Love Reihe
Manchmal müssen wir loslassen, um etwas zu bewahren Schon viel zu lange hat Zoey sich wegen eines schrecklichen Erlebnisses in ihrer Vergangenheit versteckt. Jetzt will sie ihr Leben endlich wieder in die Hand nehmen und einen Neuanfang wagen. Für ihr Psychologiestudium zieht sie nach Seattle in die WG ihres Bruders. Einer ihrer neuen Mitbewohner ist Dylan – freundlich, aber verschlossen und mit einem Geheimnis, das nur wenige Menschen kennen. Doch Zoey zieht ihn magisch an, und so kommen sich die beiden langsam näher. Dabei müssen sie erfahren, wie schwer es ist, für sich selbst einzustehen und die eigene schmerzhafte Vergangenheit mit jemand anderem zu teilen … 
https://www.amazon.de/Deeply-Love-Band-Ava-Reed/dp/3736313365/ref=tmm_pap_swatch_0?_encoding=UTF8&qid=1616763555&sr=8-1
Gilded Serpent by Danielle L. Jensen (Attention part of Dark Shores)
THEIR BATTLES ENDED IN VICTORY
Lydia returns to Mudaire to enter training at the healing temple. But instead of fighting to save lives, she's convinced she is doing more harm than good. She delves into the history of the gods only to discover a truth that will change her life forever.
His birthright as commander of the Royal Army is finally in his grasp, but Killian feels anything but victorious. Burdened by his past, he embraces the darker side of his mark and in doing so, risks starting a war.
BUT THE WAR HAS ONLY JUST BEGUN
Having defeated the tyrant Urcon, Marcus struggles to form a lasting alliance with the Arinoquians. But he is plagued by the knowledge that there is a traitor among his friends, and it could cost him everything that he's fought for.
Torn between her growing allegiance to the Thirty-Seventh legion and her need to liberate her people, Teriana finds herself mired in a web of secrets. She embarks upon a path that will either save everyone she loves—or put them all in their graves.
https://www.amazon.de/Gilded-Serpent-Dark-Shores-Band/dp/1250317797/ref=sr_1_1?__mk_de_DE=%C3%85M%C3%85%C5%BD%C3%95%C3%91&dchild=1&keywords=gilded+serpent&qid=1616763710&sr=8-1
the prison healer by Lynette Noni
Lynette Noni is a masterful storyteller. A must-read for any fantasy lover!' SARAH J. MAAS, #1 New York Times Bestselling Author
Here at Zalindov, the only person you can trust is yourself.
Seventeen-year-old Kiva Meridan has spent the last ten years fighting for survival in the notorious death prison, Zalindov, working as the prison healer.
When the Rebel Queen is captured, Kiva is charged with keeping the terminally ill woman alive long enough for her to undergo the Trial by Ordeal: a series of elemental challenges against the torments of air, fire, water and earth, assigned to only the most dangerous of criminals.
Then a coded message from Kiva's family arrives, containing a single order: Don't let her die. We are coming. Aware that the Trials will kill the sickly queen, Kiva risks her own life to volunteer in her place. If she succeeds, both she and the queen will be granted their freedom.
But no one has ever survived.
https://www.amazon.de/Prison-Healer-Lynette-Noni/dp/0358434556/ref=sr_1_1?__mk_de_DE=%C3%85M%C3%85%C5%BD%C3%95%C3%91&dchild=1&keywords=the+prison+healer&qid=1616764330&sr=8-1
Mai / May
Der Lotuskrieg: Stormdancer von Jay Kristoff
Der erste Teil einer epischen neuen Fantasy-Serie, die eine unvergessliche neue Heldin und eine verblüffend originelle dystopische Steampunk-Welt mit einem Hauch von feudalem Japan vorstellt. Auf der Jagd des Kaisers nach den legendären Donnertigern findet sich Yukiko, die Tochter eines Jägers, Auge in Auge mit einem dieser beinahe ausgestorbenen Bestien wieder. Die Gedanken des wütenden und verkrüppelten Tiers drehen sich nur um ihren Tod – Yukiko weiß das, sie kann seine Gedanken hören. Und um zu leben müssen sich die beiden wohl oder übel zusammentun.
https://www.amazon.de/Lotuskrieg-1-Stormdancer-Jay-Kristoff/dp/3966583887/ref=tmm_hrd_swatch_0?_encoding=UTF8&qid=&sr=
Be my tomorrow von Emma Scott
Die neue bewegende Trilogie von Emma Scott! Vor zehn Jahren wurde Zeldas Leben zerstört. Ihren Schmerz verarbeitet sie in ihrer Graphic Novel – aber kein Verlag will ihre Geschichte. Doch dann trifft sie in New York auf Beckett – auch er trägt eine Last, die ihn nicht loslässt. Zelda überredet ihn, sie als Mitbewohnerin aufzunehmen. Aus ihrer Zweckgemeinschaft wird schon bald viel mehr, und Zelda und Beckett beginnen ihr Herz füreinander zu öffnen – bis zu dem Moment, an dem sie gezwungen werden, sich zu entscheiden, ob sie an ihrem Schmerz festhalten oder dem Glück eine Chance geben wollen.
https://www.amazon.de/Be-Tomorrow-Only-Love-Band/dp/3736315325
Blade of Secrets by Tricia Levenseller
In Blade of Secrets, the first book in Tricia Levenseller's exciting new YA fantasy duology, a teenage blacksmith with social anxiety is forced to go on the run to protect the world from the most powerful magical sword she's ever made.

Eighteen-year-old Ziva prefers metal to people. She spends her days tucked away in her forge, safe from society and the anxiety it causes her, using her magical gift to craft unique weapons imbued with power.
Then Ziva receives a commission from a powerful warlord, and the result is a sword capable of stealing its victims secrets. A sword that can cut far deeper than the length of its blade. A sword with the strength to topple kingdoms. When Ziva learns of the warlord's intentions to use the weapon to enslave all the world under her rule, she takes her sister and flees.
Joined by a distractingly handsome mercenary and a young scholar with extensive knowledge of the world's known magics, Ziva and her sister set out on a quest to keep the sword safe until they can find a worthy wielder or a way to destroy it entirely.
https://www.amazon.de/Secret-Blade-Bladesmith-Tricia-Levenseller/dp/1250756804/ref=sr_1_1?__mk_de_DE=%C3%85M%C3%85%C5%BD%C3%95%C3%91&crid=2RFZHCFO71QOK&dchild=1&keywords=blade+of+secrets&qid=1616766094&sprefix=blade+of+secr%2Caps%2C196&sr=8-1
Juni / June
Mr. CEO von Vi Keeland
Ireland St. James hat es endlich als TV-Reporterin geschafft und moderiert die begehrten Morgennachrichten. Bis ihr schmieriger Boss ein privates Urlaubsvideo als Vorsatz nutzt, sie wegen ungebührlichen Verhaltens zu feuern. Zusammen mit einer Flasche Rotwein schreibt Ireland sich ihre ganze Wut von der Seele und schickt die undiplomatische Email kurzerhand an den Boss ihres Bosses ihres Bosses: Grant Lexington – CEO des milliardenschweren Unternehmens Lexington Industries. Lange hat es niemand mehr gewagt, ihm so unverblümt die Meinung zu sagen. Und lange hat ihn eine Frau nicht mehr so fasziniert …
https://www.amazon.de/Mr-CEO-Roman-Vi-Keeland/dp/3442492106/ref=sr_1_1?__mk_de_DE=%C3%85M%C3%85%C5%BD%C3%95%C3%91&dchild=1&keywords=mr.+ceo&qid=1616765021&s=books&sr=1-1
Juli / July
These Hollow Vows by Lexi Ryan
From New York Times best-selling author Lexi Ryan, Cruel Prince meets A Court of Thorns and Roses in this sexy, action-packed fantasy about a girl who is caught between two treacherous faerie courts and their dangerously seductive princes.
Brie hates the Fae and refuses to have anything to do with them, even if that means starving on the street. But when her sister is sold to the sadistic king of the Unseelie court to pay a debt, she'll do whatever it takes to get her back&;including making a deal with the king himself to steal three magical relics from the Seelie court.
Gaining unfettered access to the Seelie court is easier said than done. Brie's only choice is to pose as a potential bride for Prince Ronan, and she soon finds herself falling for him. Unwilling to let her heart distract her, she accepts help from a band of Unseelie misfits with their own secret agenda. As Brie spends time with their mysterious leader, Finn, she struggles to resist his seductive charm.
Caught between two dangerous courts, Brie must decide who to trust with her loyalty. And with her heart.
https://www.amazon.de/These-Hollow-Vows-Lexi-Ryan/dp/0358386578/ref=tmm_hrd_swatch_0?_encoding=UTF8&qid=1616765172&sr=8-1
Six Crimson Cranes by Elizabeth Lim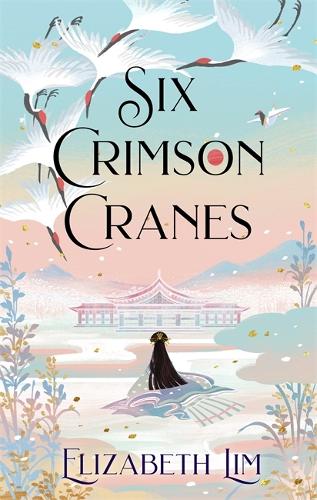 A beautiful and immersive YA fantasy retelling of the Grimm brothers' The Six Swans fairytale, set in an East-Asian inspired world, by the author of Spin the Dawn.
Shiori'anma, the only princess of Kiata, has a secret. Forbidden magic runs through her veins. Normally she conceals it well, but on the morning of her betrothal ceremony, Shiori loses control. At first, her mistake seems like a stroke of luck, forestalling the wedding she never wanted, but it also catches the attention of Raikama, her stepmother.
A sorceress in her own right, Raikama banishes the young princess, turning her brothers into cranes, and warning Shiori that she must speak of it to no one: for with every word that escapes her lips, one of her brothers will die.
Penniless, voiceless, and alone, Shiori searches for her brothers, and uncovers a dark conspiracy to seize the throne. Only Shiori can set the kingdom to rights, but to do so she must place her trust in a paper bird, a mercurial dragon, as well as the very boy she fought so hard not to marry. And she must embrace the magic she's been taught all her life to contain – no matter what it costs her.
https://www.amazon.de/Six-Crimson-Cranes-Elizabeth-Lim/dp/0593300912/ref=sr_1_1?__mk_de_DE=%C3%85M%C3%85%C5%BD%C3%95%C3%91&crid=1YUE1AK2I7CBL&dchild=1&keywords=six+crimson+cranes&qid=1616765380&sprefix=six+crimson+%2Caps%2C205&sr=8-1
Curses by Lish McBride
Curses is the 'Beauty and the Beast' retelling I've been waiting for."–Marissa Meyer, #1 New York Times bestselling author

"A unique and twisty magical romp!"–Tamora Pierce, New York Times bestselling author
Merit Cravan refused to fulfill her obligation to marry a prince, leading to a fairy godling's curse. She will be forced to live as a beast forever, unless she agrees to marry a man of her mother's choosing before her eighteenth birthday.
Tevin Dumont has always been a pawn in his family's cons. The prettiest boy in a big family, his job is to tempt naïve rich girls to abandon their engagements, unless their parents agree to pay him off. But after his mother runs afoul of the beast, she decides to trade Tevin for her own freedom.
Now, Tevin and Merit have agreed that he can pay off his mother's debt by using his con-artist skills to help Merit find the best match . . . but what if the best match is Tevin himself?
https://www.amazon.de/Curses-Lish-McBride/dp/1984815598/ref=sr_1_1?__mk_de_DE=%C3%85M%C3%85%C5%BD%C3%95%C3%91&crid=J1APDLS887AR&dchild=1&keywords=curses+lish+mcbride&qid=1616765973&sprefix=curses+lish+m%2Caps%2C158&sr=8-1
Das Flüstern des Zwielichts von C.E. Bernard – Achtung Band 2!!
Wird der Wanderer Weyd die Türme des Lichts finden?
»Ich erzähle euch eine Geschichte. Sie beginnt an einer alten Straße, im schwindenden Zwielicht. Sie beginnt in der Dämmerung, wenn die Geschichten locken, wenn die Lieder rufen, wenn ein Raunen in der Luft liegt, ohne dass man wüsste, wer dort spricht. Hört genau hin. Wer ist es, der dort wispert?«
Wanderer Weyd begibt sich mit seinen Gefährten auf die Reise zu den legendären Türmen des Lichts. Seine Waffe gegen die monströsen Schatten ist keine Armee, sondern ein uraltes Lied – doch wird es die Helden schützen? Denn diesmal kann die Bardin Caer ihre Stimme nicht gegen ihre Feinde erheben. Dabei lauert ihnen ein Gegner auf, der finsterer ist als jeder Schatten …
https://www.amazon.de/Das-Fl%C3%BCstern-Zwielichts-Roman-Wayfarer-Saga-ebook/dp/B08MCCTYLL/ref=sr_1_1?__mk_de_DE=%C3%85M%C3%85%C5%BD%C3%95%C3%91&dchild=1&keywords=das+fl%C3%BCstern+des+zwielichts&qid=1616766294&sr=8-1
Gegen den bittersten Sturm von Brittainy C. Cherry – Band 2!!
"Die Emotionen haben mir den Atem geraubt. Brittainy C. Cherry ist eine Königin!" ANNA TODD Connor Roe und ich verbrachten nur eine Nacht zusammen, doch sie änderte alles. Für eine Nacht haben wir die Realität hinter uns gelassen. Für eine Nacht haben wir unsere gebrochenen Herzen vergessen. Zwei Jahre später sollte ich den begehrtesten Junggesellen New Yorks zu einem exklusiven Interview mit meinem Magazin überreden. Denn für die Welt war Connor Roe der reichste und einflussreichste Mann New Yorks. Doch für mich war alles. Und niemals auf der Welt hätte ich mir vorstellen können, dass dieses Interview wieder zusammenbringen könnte, was ich längst verloren glaubte. Als wir uns nach all der Zeit wiedersahen, brach mein Herz erneut in tausend Stücke und die Gefühle, die ich so sicher darin verborgen hielt, waren stärker als je zuvor. Das einzige Problem an unserer Liebe war die Tatsache, dass ich bereits einem anderen versprochen war: seinen neuen Geschäftspartner! 
https://www.amazon.de/Gegen-bittersten-Sturm-Compass-Band/dp/3736314671/ref=tmm_pap_swatch_0?_encoding=UTF8&qid=1616766417&sr=8-1
Red Wolf by Rachel Vincent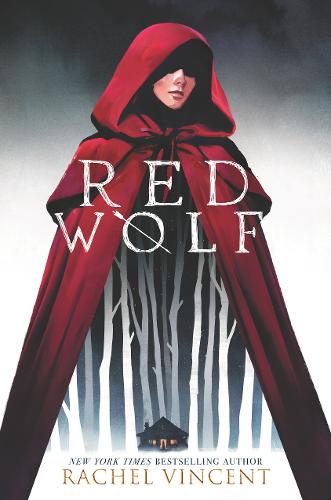 Powerful and compelling, this high-stakes, feminist reimagining of Little Red Riding Hood is perfect for fans of Stephanie Garber and Meagan Spooner.

For as long as sixteen-year-old Adele can remember, the village of Oakvale has been surrounded by the dark wood—a forest filled with terrible monsters. A forest that light itself cannot penetrate.
Unlike her fellow villagers, Adele cannot avoid the dark wood.
Adele is one of a long line of guardians: women who secretly take on the form of a wolf, in order to protect their village.
But when accepting her fate means giving up the boy she loves, abandoning the future she imagined for herself, and breaking her own moral code, she must decide how far she is willing to go to keep her neighbors safe.
https://www.amazon.de/Red-Wolf-Rachel-Vincent/dp/0062411624/ref=tmm_hrd_swatch_0?_encoding=UTF8&qid=1616766566&sr=8-1
August
September
Once upon a broken heart by Stephanie Garber
From the #1 New York Times bestselling author of Caraval, the first book in a new series about love, curses, and the lengths that people will go to for happily ever after.
Evangeline Fox was raised in her beloved father's curiosity shop, where she grew up on legends about immortals, like the tragic Prince of Hearts. She knows his powers are mythic, his kiss is worth dying for, and that bargains with him rarely end well.
But when Evangeline learns that the love of her life is about to marry another, she becomes desperate enough to offer the Prince of Hearts whatever he wants in exchange for his help to stop the wedding. The prince only asks for three kisses. But after Evangeline's first promised kiss, she learns that the Prince of Hearts wants far more from her than she's pledged. And he has plans for Evangeline that will either end in the greatest happily ever after, or the most exquisite tragedy
https://www.amazon.de/Once-Broken-Heart-Stephanie-Garber/dp/1250268397/ref=tmm_hrd_swatch_0?_encoding=UTF8&qid=1616766752&sr=8-2
Empire of the Vampire by Jay Kristoff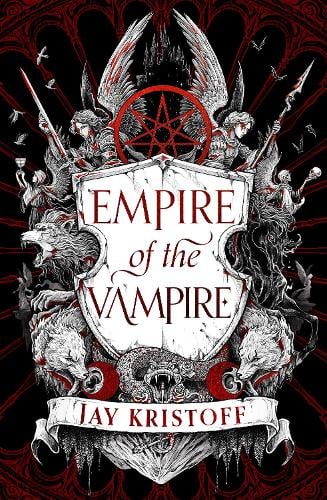 From the New York Times bestselling author of the Nevernight Chronicle, Jay Kristoff, comes the first illustrated volume of an astonishing new dark fantasy saga in Empire of the Vampire.
From holy cup comes holy light;
The faithful hands sets world aright.
And in the Seven Martyrs' sight,
Mere man shall end this endless night.
It has been twenty-seven long years since the last sunrise. For nearly three decades, vampires have waged war against humanity; building their eternal empire even as they tear down our own. Now, only a few tiny sparks of light endure in a sea of darkness.
Gabriel de León is a silversaint: a member of a holy brotherhood dedicated to defending realm and church from the creatures of the night. But even the Silver Order couldn't stem the tide once daylight failed us, and now, only Gabriel remains.
Imprisoned by the very monsters he vowed to destroy, the last silversaint is forced to tell his story. A story of legendary battles and forbidden love, of faith lost and friendships won, of the Wars of the Blood and the Forever King and the quest for humanity's last remaining hope:
The Holy Grail.
https://www.amazon.de/Empire-Vampire-Jay-Kristoff/dp/1250245281/ref=sr_1_1?__mk_de_DE=%C3%85M%C3%85%C5%BD%C3%95%C3%91&dchild=1&keywords=empire+of+the+vampire&qid=1616767074&sr=8-1
British Player von Penelope Ward & Vi Keeland
Wenn Dr. Dreamy dein Mitbewohner ist – und einen englischen Akzent hat! Die letzten Jahre hat Bridget nur funktioniert und getan, was nötig war, um sich und ihren kleinen Sohn über Wasser zu halten. Doch jetzt, zwei Jahre nach dem Tod ihres Mannes, ist sie bereit, langsam ins Leben zurückzukehren. Allerdings hat die Krankenschwester die Rechnung ohne ihren neuen Mitbewohner gemacht. Der heiße Dr. Simon Hogue ist kein Freund von "langsam", und nach nur einem Blick auf seine Vermieterin weiß der junge Kinderarzt aus England genau, was er will, nämlich Bridget!
https://www.amazon.de/British-Player-Vi-Keeland-ebook/dp/B08M45V516/ref=sr_1_1?__mk_de_DE=%C3%85M%C3%85%C5%BD%C3%95%C3%91&dchild=1&keywords=british+player&qid=1616767148&sr=8-1
Vespertine by Margaret Rogerson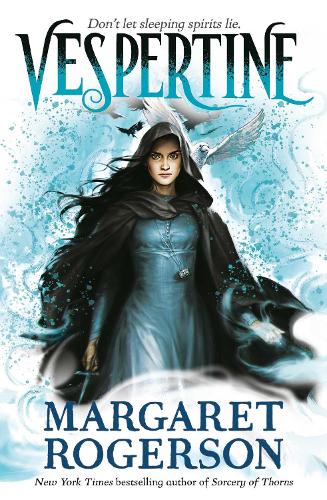 From the New York Times bestselling author of Sorcery of Thorns and An Enchantment of Ravens comes a thrilling new YA fantasy about a teen girl with mythic abilities who must defend her world against restless spirits of the dead.
The dead of Loraille do not rest.
Artemisia is training to be a Gray Sister, a nun who cleanses the bodies of the deceased so that their souls can pass on; otherwise, they will rise as spirits with a ravenous hunger for the living. She would rather deal with the dead than the living, who trade whispers about her scarred hands and troubled past.
When her convent is attacked by possessed soldiers, Artemisia defends it by awakening an ancient spirit bound to a saint's relic. It is a revenant, a malevolent being that threatens to possess her the moment she drops her guard. Wielding its extraordinary power almost consumes her—but death has come to Loraille, and only a vespertine, a priestess trained to wield a high relic, has any chance of stopping it. With all knowledge of vespertines lost to time, Artemisia turns to the last remaining expert for help: the revenant itself.
As she unravels a sinister mystery of saints, secrets, and dark magic, her bond with the revenant grows. And when a hidden evil begins to surface, she discovers that facing this enemy might require her to betray everything she has been taught to believe—if the revenant doesn't betray her first.
https://www.amazon.de/Vespertine-Margaret-Rogerson/dp/153447711X/ref=sr_1_1?__mk_de_DE=%C3%85M%C3%85%C5%BD%C3%95%C3%91&dchild=1&keywords=vespertine&qid=1616767208&sr=8-1
Oktober / October
Kingdom of the Cursed by Kerri Maniscalco – Sequel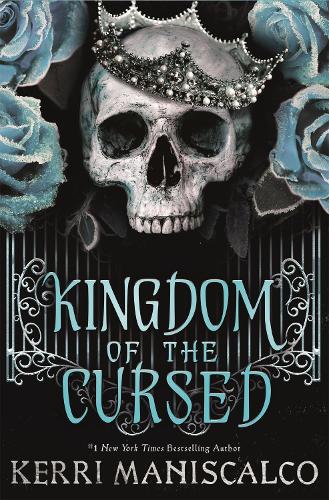 One sister. Two sinful princes. Infinite deception with a side of revenge . . . Welcome to Hell.
The thrilling and devastating sequel to Kingdom of the Wicked, from the #1 New York Times bestselling author of Stalking Jack the Ripper.
After selling her soul to become Queen of the Wicked, Emilia travels to the Seven Circles with the enigmatic Prince of Wrath, where she's introduced to a seductive world of vice.
She vows to do whatever it takes to avenge her beloved sister, Vittoria . . . even if that means accepting the hand of the Prince of Pride, the king of demons.
The first rule in the court of the Wicked? Trust no one. With back-stabbing princes, luxurious palaces, mysterious party invitations, and conflicting clues about who really killed her twin, Emilia finds herself more alone than ever before. Can she even trust Wrath, her one-time ally in the mortal world . . . or is he keeping dangerous secrets about his true nature?
Emilia will be tested in every way as she seeks a series of magical objects that will unlock the clues of her past and the answers she craves . . .
https://www.amazon.de/Kingdom-Cursed-English-Kerri-Maniscalco-ebook/dp/B08R1H1Z92/ref=sr_1_1?__mk_de_DE=%C3%85M%C3%85%C5%BD%C3%95%C3%91&dchild=1&keywords=kingdom+of+the+cursed&qid=1616767614&sr=8-1
November
Girls of fate and fury by Natasha Ngan – FINALE of the Series
"Don't struggle, Lei-zhi. It's time to take you back to the Hidden Palace. You're going home."
The jaw-dropping conclusion to Girls of Storm and Shadow left the fates of Lei and Wren hanging in the balance. There's one thing Lei notes – she can never return to the Hidden Palace. The trauma and tragedy she suffered behind those opulent walls will plague her forever. She cannot be trapped there with the sadistic king again, especially without Wren.
The last time Lei saw the girl she loved, Wren was fighting an army of soldiers in a furious battle to the death. With the two girls torn apart and each in great peril, will they reunite at last, or have their destinies diverged forever?
https://www.amazon.de/Girls-Fate-Fury-Paper-English-ebook/dp/B088H39JCR/ref=sr_1_1?__mk_de_DE=%C3%85M%C3%85%C5%BD%C3%95%C3%91&crid=2D5HFKCUX51KF&dchild=1&keywords=girls+of+fate+and+fury&qid=1616767897&sprefix=girls+of+fate+a%2Caps%2C163&sr=8-1
Das Reich der sieben Höfe von Sarah J. Maas
Feyres Schwester Nesta war schon immer stolz, wütend und nachtragend – und seit sie gegen ihren Willen eine High Fae wurde, fällt es ihr schwer, ihren Platz am Hof der Nacht zu finden. Ausgerechnet Cassian soll Nesta nun dabei helfen, ihr Schicksal zu akzeptieren. Doch die plötzliche Nähe zu ihm stellt Nesta vor eine beinahe unerträgliche Herausforderung, denn noch immer kann und will sie ihren Gefühlen für Cassian nicht nachgeben.
Als dem Reich der Fae erneut ein Krieg droht, liegt es an Nesta, drei magische Artefakte zu finden – um das Schlimmste zu verhindern. Doch die Suche bringt nicht nur dunkle Machenschaften ans Licht, sondern auch Nestas magische Fähigkeiten, die eine ungeahnte Gefahr darstellen …
https://www.amazon.de/Das-Reich-sieben-H%C3%B6fe-H%C3%B6fe-Reihe-ebook/dp/B08W9JWL2H/ref=sr_1_7?__mk_de_DE=%C3%85M%C3%85%C5%BD%C3%95%C3%91&dchild=1&keywords=das+reich+der+sieben+h%C3%B6fe&qid=1616768042&sr=8-7
The coldest touch by Isabel Sterling
From the author of These Witches Don't Burn comes another paranormal romance for fans of Richelle Mead and Stephenie Meyer.
Elise Beaumont is cursed. With every touch, she experiences exactly how her loved ones will die. And after her brother's death—a death she predicted but was unable to prevent—Elise is desperate to get rid of her terrible gift, no matter the cost.

Claire Montgomery also has a unique relationship with death, mostly because she's already dead. Technically, anyway. Claire is a vampire, and she's been assigned by the Veil to help Elise master her rare Death Oracle powers.
At first, Elise is reluctant to work with a vampire, but when she predicts a teacher's imminent murder, she's determined to stop the violent death, even if it means sacrificing her own future to secure Claire's help.
The trouble is, Claire and Elise aren't the only paranormals in town—a killer is stalking the streets, and Claire can't seem to shake the pull she feels toward Elise, a romance that could upend the Veil's mission. But as Elise and Claire grow closer, Elise begins to wonder—can she really trust someone tasked with securing her loyalty? Someone who could so easily kill her? Someone who might hold the key to unraveling her brother's mysterious death?
https://www.amazon.de/Coldest-Touch-Isabel-Sterling/dp/059335043X/ref=tmm_hrd_swatch_0?_encoding=UTF8&qid=1616768277&sr=8-1
über die dunkelste See von Brittainy C. Cherry Band 3!!
noch kein Klappentext vorhanden
https://www.amazon.de/%C3%9Cber-die-dunkelste-Compass-Band/dp/373631468X/ref=tmm_pap_swatch_0?_encoding=UTF8&qid=1616768380&sr=8-1